HIGHLIGHTS
Accommodation at typical farm (our guesthouse) with old traditional architecture but all the comfort you need
Isolated walking tracks, just you and nature!

Monuments hidden in the middle of nature

Beautiful trekking in rich landscape

Conquering castles by foot and feeling like a mediaeval warrior!

Évora historical centre, classified by UNESCO as World Heritage Site

Stunning views from Monsaraz Castle over the Alqueva lake

We have selected the best Self guided walking Portugal tours for you
With the «Walking in Paradise» tour our aim is to combine a wonderful stay at our very special guesthouse, 7 kms from Évora, with the discovery of the ever surprising Alentejo.
With our guides your experience will be elevated to a greater level. In a guided tour you will discover hand in hand with us what it really means to be Alentejano.
You'll find out your days will be plentiful but also relaxing! And our food… delicious!
During your stay we'll take you through exclusive hiking trails, local cafés, beautiful historical monuments, artisans and wineries.
Each day is different, the mix of different landscapes, the scents in the morning breeze, the sounds of late afternoon beetles and crickets, the golden colours of the summer fields and the wild life that pops up to surprise you will make you feel much more alive.
Let us take you on the best Portugal walks! You may chose our self guided walking portugal or the guided version, to learn more about us!
If you want to stay longer at our rural hotel, please see the 7 night version of this trip! You deserve each minute you spend at our country-inn!
Read terms&conditions before booking our tour.
Day 1
Arrival to Évora.
Transfer : to our farm, Monte do Serrado de Baixo.
Briefing on your Alentejo walking tour.
Dinner : included in guided and self guided tours.
Day 2
Leaving the guesthouse towards the 16th century aqueduct, built to solve the water shortages in the city, this walk will lead to the Ancient city of Évora. Along the way the small farms and aromatic herbs that grow by the aqueduct will keep you company. To end the day, after a visit to the most relevant historical sites, there is nothing better then a cool calm drink in Évora centre square surrounded by age old buildings feeling the flow of life passing you by.
Location: Évora
Distance: 12 to 15 km's– your choice
Difficulty: Easy
Meals: Not Included
Accommodation: Same Hotel
Day 3
Enjoy the beautiful Holm oak forest dotted by impressive granite boulders which, 6000 years ago, were used by our ancestors to build their burial sites and magic cult sites.
Discover these sites and their surroundings.
You will visit the Dolmen of Zambujeiro – biggest in Europe, the Cromlech of Almendres, the Menir of Almendres and the church of Mitra. Great Portugal Walks!
Location: Évora
Distance: 15, 16 or 18 km's
Difficulty: Easy
Meals: Not Included
Accommodation: Same Hotel
Day 4
Today while we follow along the lovely river Degebe. We discover old water mills and try to imagine how they worked. Then we leave the river side and start walking up to conquer wonderful views. Finally a castle starts to take shape in the horizon. It is the surreal castle of Valongo, built in the middle of nowhere by, some say, the Romans.
Then back to our lovely rural guesthouse.
Location: Évora
Distance: 12 km's
Difficulty: Easy
Lunch: Not Included
Dinner: Included on guided tours
Accommodation: Same Hotel
Day 5
Departure
or continue
your Alentejo walking tours.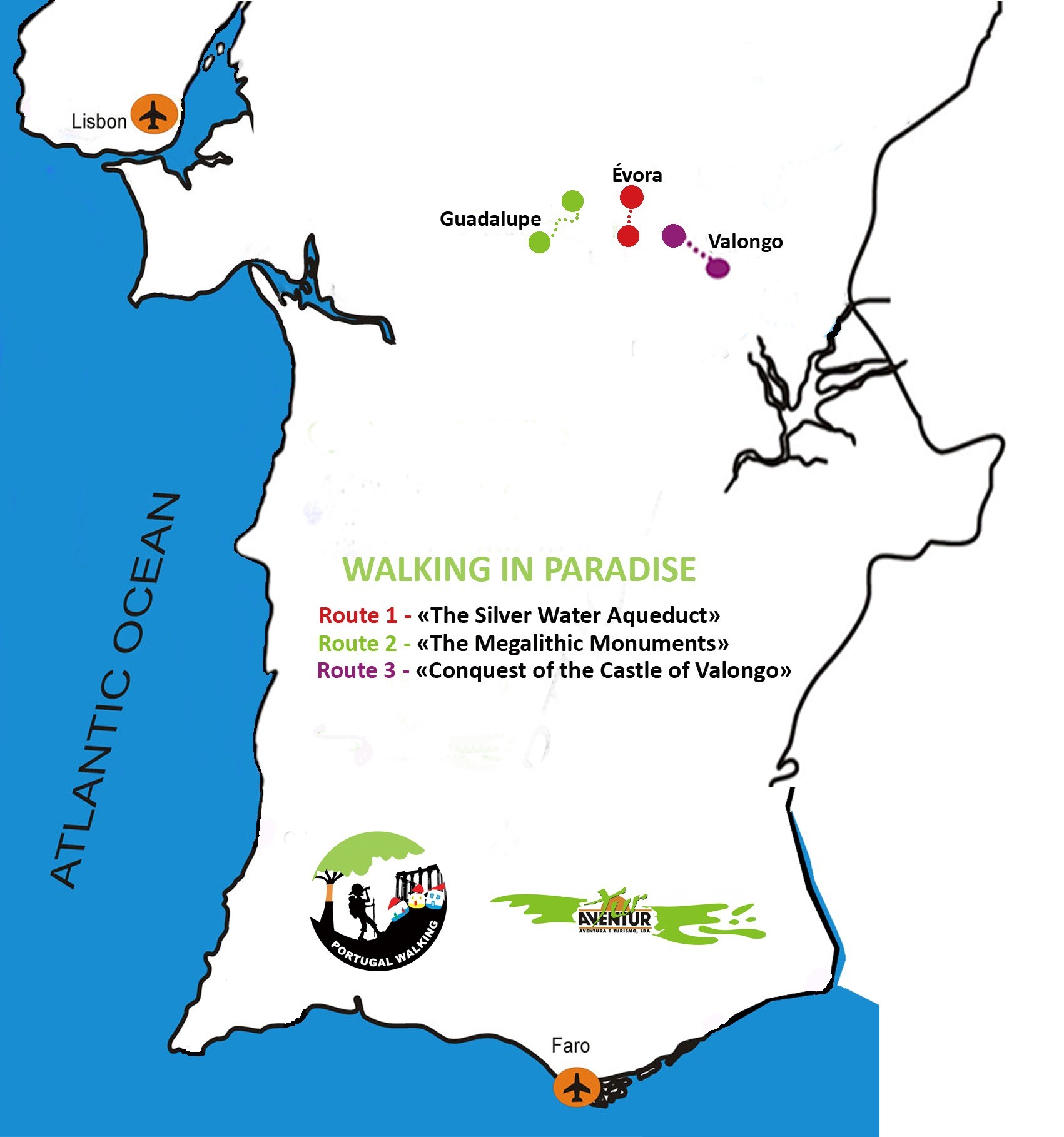 Day 2 – The Silver Water Aqueduct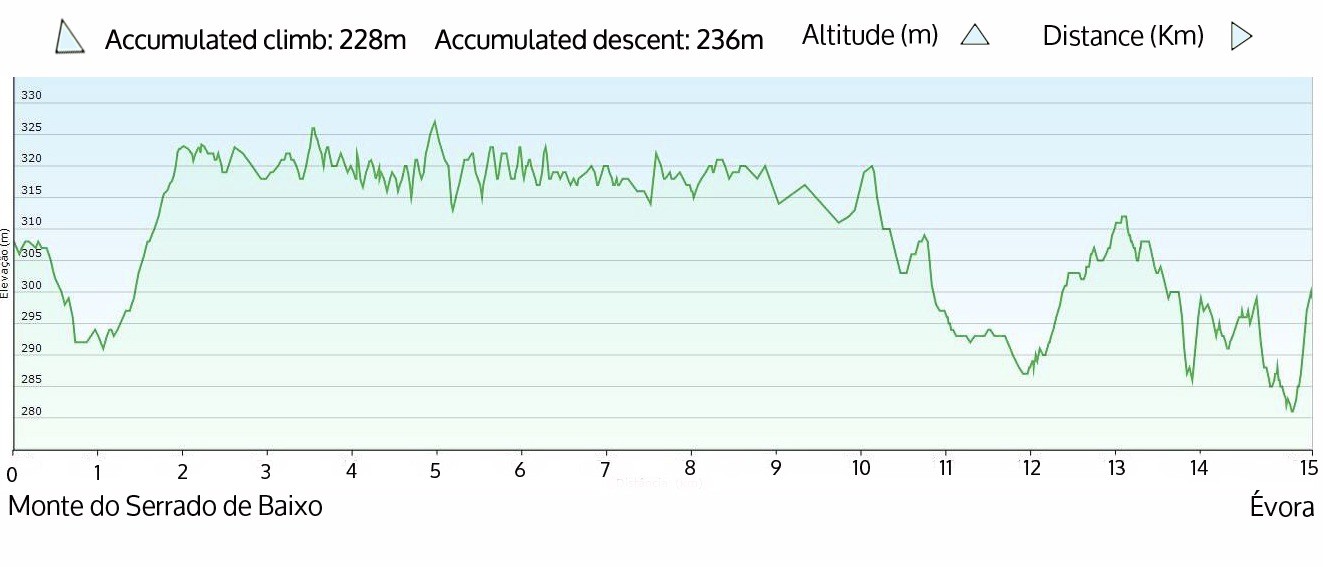 Day 3 – The Megalithic Monuments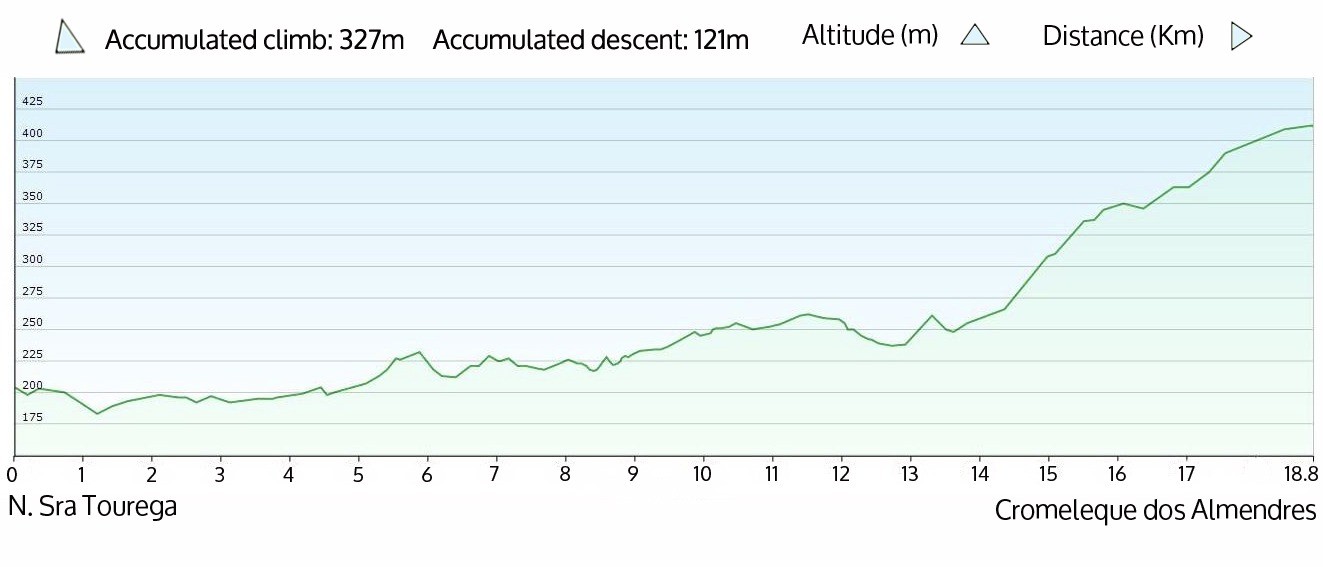 Day 4 – The Conquest of the Castle of Valongo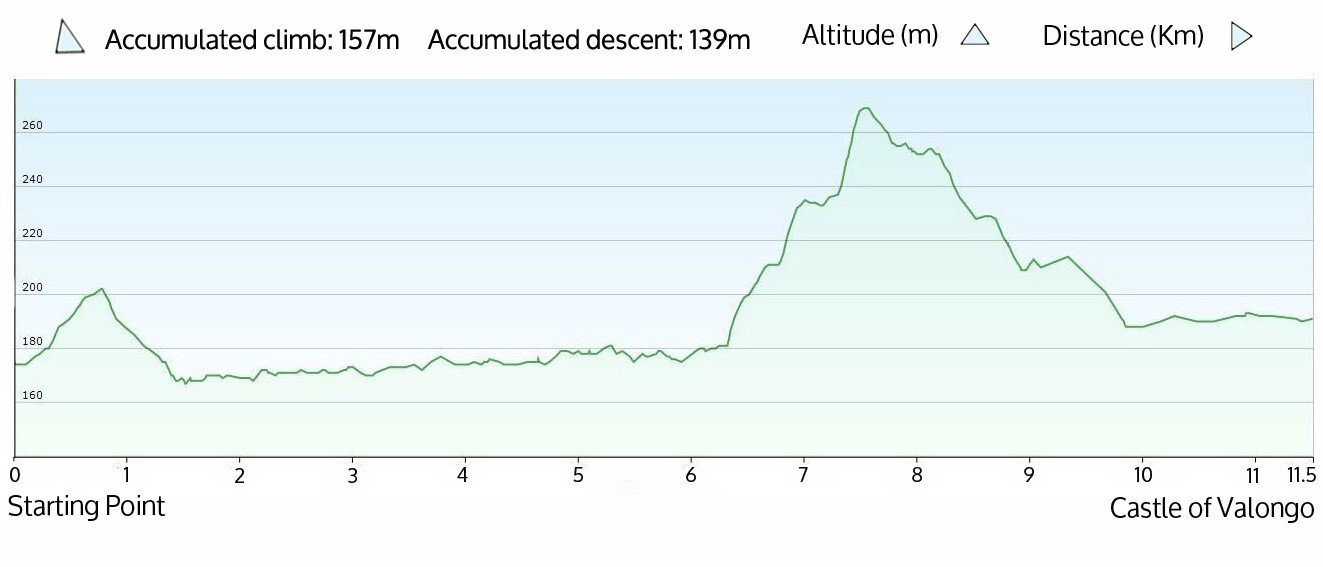 *Guided Tour
** Self Guided Tour
| | | |
| --- | --- | --- |
| | GT* (per person) | SGT** (per person) |
| Minimum 4 Adults | 395€ | 275€ |
| Minimum 2 Adults | 540€ | 350€ |
| 4 nights on double room with breakfast | | |
| Welcome regional snack | | |
| 1 dinner with 2 drinks | | |
| Transfers for starting points and back from walk | | |
| Personal accident insurance for the tour days | | |
| VAT tax | | |
| 1 more dinner | | |
| Guide | | |
| Picnic lunches for every walking tour day | | |
| Travel insurance – see terms&conditions | | |
| Tour cancelation insurance | | |
| Other snacks along the days | | |
| Other meals – as mentioned on tour program | | |
| Transfer to and from airport | | |
SUPPLEMENTS
Single supplement: 160 €
July/August supplement: 24 €
Transfer between Lisbon airport and the farm, each way:
54 € per person, for a minimum of 4
108 € per person, for a minimum of 2
GPS rental: 50 €
Phone rental (doesn't include cost of calls): 10 €
UPGRADES (FOR BOTH GUIDED OR SELF GUIDED HIKING HOLIDAYS)
In one of the nights you can enjoy a Cooking Class on Alentejo food. We will teach how to prepare a delicious Alentejo meal. We use ingredients you will find at home so that when you go back you can invite your friends for a slide show and a great dinner.
If you buy this as an extra dinner, cost will be 38,50 € per person. If you want to up grade one of the already included dinners, cost will be 20 € per person.
You may do this tour at any date, subject to availability. Just fill in the booking form .